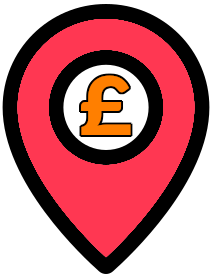 South Croydon Jumble Trail
& Street Sale
Sunday 30th May 2021
& last Sunday every month
60+ Sellers registered for the April sale!
May Sellers List Coming Soon: Watch This Space...
[Scroll Down to Sign Up or Log In]
CR0 1AD - 2 Brafferton Road, CR1 2AA
Zoom or drag map with fingers or mouse, click square to enlarge and get directions.
Any Questions? Welcome to Email Us or


Ask on Facebook
Do you live round here? Do you want to help advertise?
Join Free Below to Sell or Get News
Hoping for Sunshine! Many more Seller Photos on the Facebook Page
The April 25th Trail had over

8,000

Map Views! Browse previous map